French automaker, Bugatti has unveiled the Bolide, a supercar that weighs only 1,240 kilograms. The company is now providing an answer to the question, what if Bugatti built a radically light vehicle with its iconic W16 engine? This review will give you more insight into the full specifications of Bugatti Bolide in Nigeria. The model offers the ultimate Bugatti performance kick.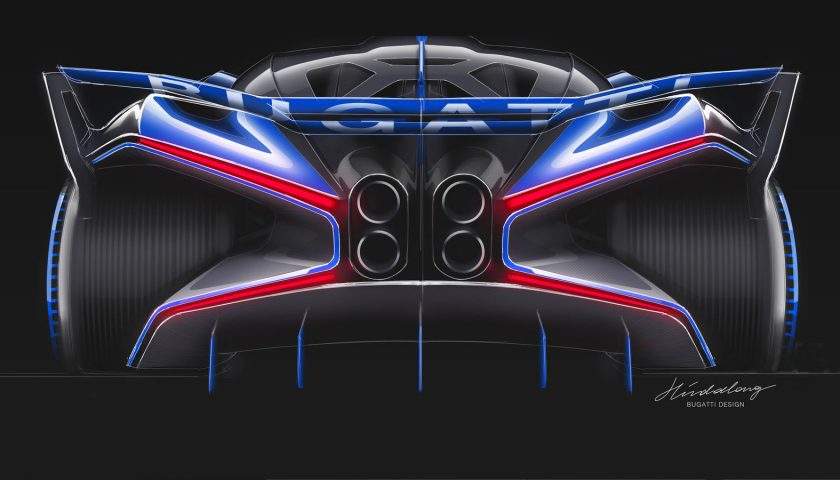 Specifications of Bugatti Bolide
Bugatti Bolide is the most extreme, uncompromising, fastest, and lightest vehicle concept in the company's recent history. This model is in no match with its predecessors such as Divo, Chiron, Centodieci, etc.
The car comes with an incredible weight-to-power ratio of 0.67 kg per PS. Bugatti made this possible by the combination of the W16 engine with 1,850 PS of power and vehicle weight of just 1,240 kilograms.
Its top speed is above 500 km/h. it performs without compromising maximum handling and maximum agility. The new supercar takes 3:07.1 minutes to complete a lap of Le Mans while it takes 5:23.1 minutes to complete a lap at the Nordschleife.
The exterior design
Bolide is developed with a light monocoque made of carbon. Its integral front end flanged to it is also made of high-strength carbon fibers. The single-fiber tensile strength of fibers used is 6,750 newtons per square millimeter, its single fiber stiffness is 350,000 newtons per square millimeter.
The rear frame, designed as a welded steel assembly offers a maximum tensile strength of 1,200 newtons per square millimeter, despite a wall thickness of only 1 millimeter.
Its overall height is measured at 995 millimeters, it has the same height as the historic Bugatti Type 35, depending on the steering wheel and truncated windscreen, and about 300 millimeters flatter than Chiron.
Check out the full photos below.