Bugatti in a press release made it known that the company is handing over a total of only 40 Divos produced to customers from the Atelier in the Alsatian town of Molsheim. It would be recalled that the production of the 40 Divos took two years following the world premier made in August 2018.
  According to Stephan Winkelmann, President of Bugatti "The Divo starts a new era at Bugatti – the era of modern coachbuilding. With the Divo, we have created a highly customized masterpiece of automotive craftsmanship that is a must-have for any Bugatti collection."
History of "Divo"
Bugatti Divo was named after Albert Divo, a French pilot and racing driver who work for the company as a works driver for a while. It won six Grand Prix races and two Targa Florio for 20 years.
Taking a closer look at the Bugatti Divo, you will find out that it differs from the Chiron in terms of looks. The flatter looks and more sporty body gives it an extraordinary look coupled with its slimmer sideline and additional air intakes to cool the brakes.
Bugatti ensured improved aerodynamics at the front and rear vehicle sides. The front spoiler is designed to create more downforce, directing more air to the front air intakes, four independent air sources are placed side by side of the vehicle to add more cooling effect to the brakes.
The front comprises of a complex 3D rear lights, this form almost half of the rear grille. A total of 44 fins light up and form the rear light.
Bugatti Divo features an 8.0-liter W16 engine generating 1,500 horsepower.
  Coming to the pricing of Bugatti Divo, the customers pay a whopping  5,000,000 Euros, tax, and destination cost excluded. In Nigeria, 5,000,000 Euros will equal to about 2.250 Billion Naira.
As a Nigerian, I will give you an estimated price of Bugatti Divo in Nigeria, although that the 40 units have been paid for, I will go ahead to give you a rundown of the cost.
  If you are looking forward to buying a Bugatti Divo in 2021, be rest assured that you will spend more to get it from the owners because its special edition and it's limited to 40 units.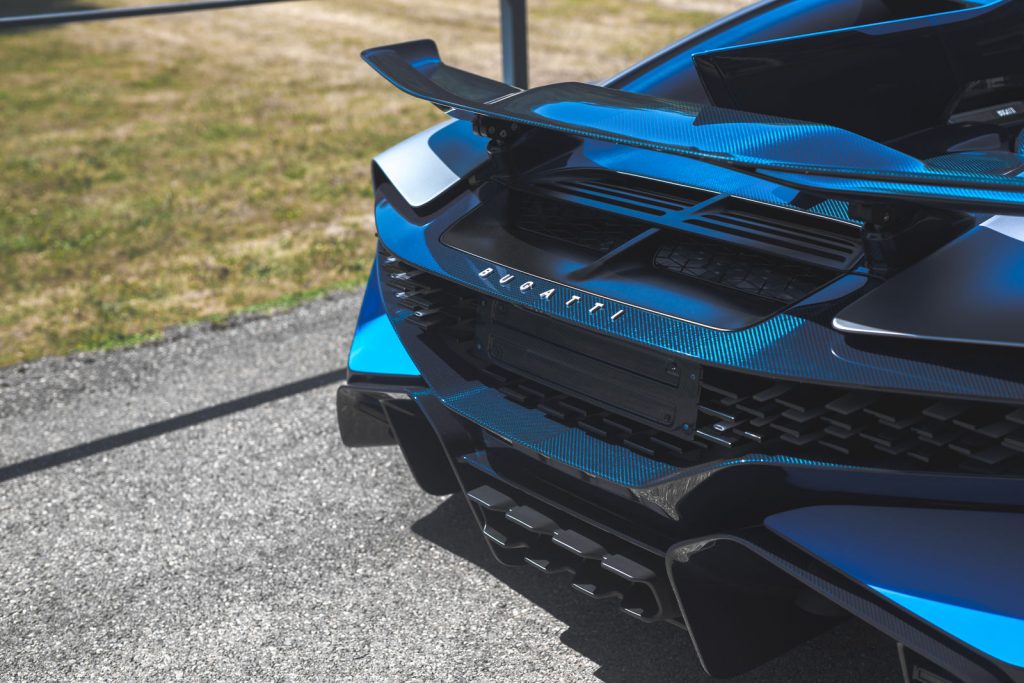 Price of Bugatti Divo in Nigeria
With the 70% customs duty and some other charges, the price of Divo will look like a budget allocation of a state, if not states.
| | |
| --- | --- |
| Price of Bugatti Divo in Nigeria | 3,000,000,000 Naira |
 If you are a Bugatti fan and you are looking forward to buying a one, you can check out the price of Bugatti Chiron in Nigeria or you go through our listing on Bugatti for sale in Nigeria.