Champions League winners, FC Bayern Munich have received some units of the all-new Audi e-Tron. This is enabled by the partnership with Audi. According to Audi, they are the first international club to drive using electric power.
  It would be recalled that FC Bayern Munich defeated Paris Saint-Germain by 1 goal to nothing to win the 2020 UEFA Champions League. All the players received Audi e-tron as an official car.
FC Bayern Munich and Audi in January, extended their partnership until 2029, this took place before the previous agreement expired. Included in the agreement is the strategic collaboration in innovative marketing concepts and electricfication.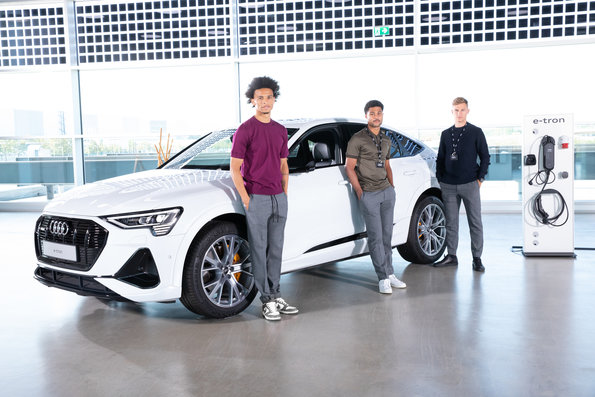 Audi handover a total of 19 Audi e-tron cars to the players. As a result of this, the team reduces its fleet consumptions to less than 95 grams of CO2/km and this a good development.