After the launch of the luxury SUV in 2015, Bentley is taking a step forward by unveiling the 2022 Bentayga S that comes with a 4.0-liter twin-turbo V8 engine and a power output of 542 bhp. Bentley is known to produce luxury cars with a major focus on speed. This review will cover the full specifications, release date, and price of 2022 Bentley Bentayga S in Nigeria.
The new Bentayga S comes with striking design cues and unique detailing. This model is an enhanced trim that provides an even more engaging drive, with Bentley Dynamic Ride active anti-roll control fitted as standard and an enhanced Sports chassis mode. A 15 percent increase in damping stiffens the chassis and provides a platform for more dynamic Sport and ESC tunes.
Performance
The 2022 Bentley Bentayga S features the renowned Bentley's 4.0-Liter, twin-scroll turbocharged V8 petrol engine. The engine produces 542 bhp and 568 lb.ft of torque. The S model comes with an enhanced SPORT mode over a standard Bentayga.
It can accelerate from 0-60 mph in just 4.4 seconds with a top speed of 180 mph. Its performance is complemented by a range of 406 miles with a C02 emission of 294 g/km.
Bentley Dynamic Ride and the electric active roll control technology are fitted as standard. The active roll system can react within 0.3s with up to 1,300 Nm of torque to counter lateral rolling forces when cornering, thereby ensuring maximum tire contact to deliver class-leading cabin stability, ride comfort, and exceptional handling. With this system, the rate of roll-over accidents will be reduced.
The new sport mode
In SPORT, improved steering feel, greater turn-in response, and further reduced body-roll are possible due to an additional 15 percent increase in air suspension damping and a unique Electronic Stability Control and Bentley Dynamic Ride tune.
Recalibrated torque
Bentley recalibrated its Torque Vectoring by Brake system, this means the car lightly brakes the inside rear wheel at corner entry sharpen the front axle turn-in. This made the Bentayga S even more responsive to drive.
A new SPORT exhaust
A new sports exhaust comes now as standard, with free-flowing primary and secondary pipes improving flow and combining with reduced perforations in the muffler to deliver enhanced character and volume.
Offroad abilities
The Bentayga comes with exceptional offroad abilities. An optional All-terrain Specification comes with four off-road modes namely: Snow, wet grass, Dirt and Gravel, Mud and Trail, and Sand, along with 500 mm wading depth.
The exterior
A muscular exterior design is carefully selected for the S model to enhance its dynamic driving experience. Aside from being muscular, it's stylish and purposeful in equal measure.
The new Bentayga S will be debuting with black treatment to all exterior bright ware, matched with black door mirrors and black painted side sills.
A dark tint treatment to the headlamps and elliptical tail lamps, together with new high gloss black on the lower bumper grilles give the new SUV a good look. A larger rear spoiler on the Bentayga S that extends the roofline in profile and provides increased aerodynamic stability at speed is complemented by black painted, split oval, exhaust tailpipes, and unique exterior badging.
The new 22" wheels
A new 22″ wheel gives the SUV the balance it needed to perform its sporty task. The new wheel style is mirrored from the centerline of the vehicle, ensuring that the spokes point in the same direction on both sides of the vehicle.
The wheel is available in three finishes- the silver-painted is standard, with a full gloss black or black and bright polished being optional.
The new Touch Screen Remote (TSR)
The high-performance Bentayga S comes with a Touch Screen Remote (TSR) that gives the rear passengers the ability to control the car's extensive range of luxury features and redefining the control in other to enhance the passenger's comfort. This feature can also be found in the 2021 Bentley Flying Spur and all the 2021 Bentley Bentayga lineup.
A unique cabin/ interior
2022 Bentayga S introduces Alcantara to the cabin, across the seat cushions and backrest center panels, gear lever, steering wheel, upper trim, and headlining creating a performance-focused luxury interior.
Seat design
Available in the Bentayga S is the new fluted seat design that's available in four, five, and seven-seat configurations. This goes a long way to tell you that Bentley produced the SUV to serve both small families and large families.
Bentley also introduced a new, unique, and modern seat design that provides a more sporting aesthetics with clean simple stitch lines through the shoulder areas. The new stitching design defines the fluting, available to match either primary or secondary hide color, it combines with Alcantara elements to compete with the new aesthetic. An embroidered 'S' motif finishing adorns the seat backrests.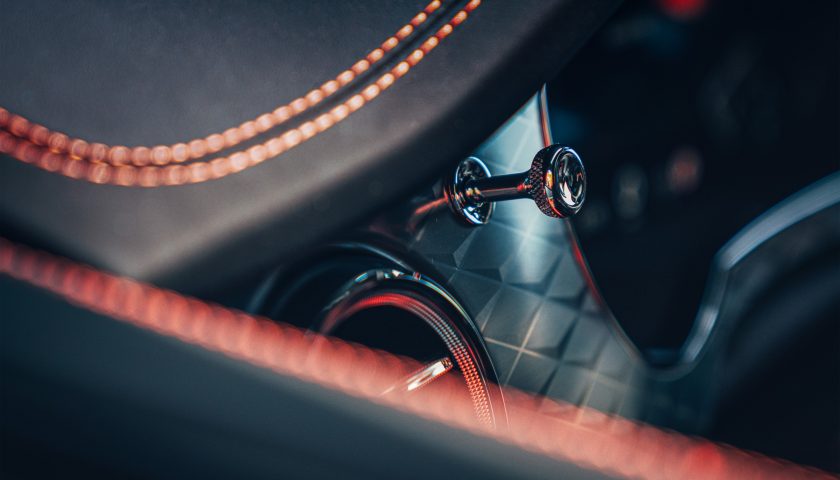 Dashboard design
The dashboard in front of the passenger is adorned by a unique and elegant fascia with a similarly themed Bentayga S treadplate that illuminates when stepping in or out of the vehicle.
The new Bentayga S shares the same fully digital driver's information panel with the Bentayga Speed, with pronounced dial graphics that take influence from high-end chronographs. The display can be customized to the driver's requirements, it also features real-time lighting effects with animations.
The high-resolution can be viewed in either Classic or Expanded format. The display shows the traditional two-dial design of the speedometer and tachometer in classic design. In Expanded design, the right dial is replaced with an area for maps and media information.
Global pricing of the 2022 Bentley Bentayga S
The Manufacturer's Suggested Retail Price (MSRP) for the 2022 Bentayga S will start from $222,525
Price of 2022 Bentley Bentayga S in Nigeria
The price of the 2022 Bentley Bentayga S in Nigeria will start from 92,000,000 Naira. Note: that the price does not cover shipping and other taxes.
  With taxes, customs duty, and shipping, the SUV will cost from 170,000,000 Naira – 230,000,000 Naira.
Where can I buy Bentley Bentayga in Nigeria?
Bentley Bentayga is a high-end luxury car so you don't expect to see one sitting in a Nigerian car dealer's lot. Although you might see one, I must tell you that is not easy, because the market for Bentayga is very slow.
You can check out brand new, tokunbo, and locally used Bentley Bentayga for sale in Nigeria or you can contact Alpha Autos on 08107992356 for pre-order.
If you have any questions or suggestions, you can drop them in the comments.
Do not forget to subscribe and follow us on all our social media pages.