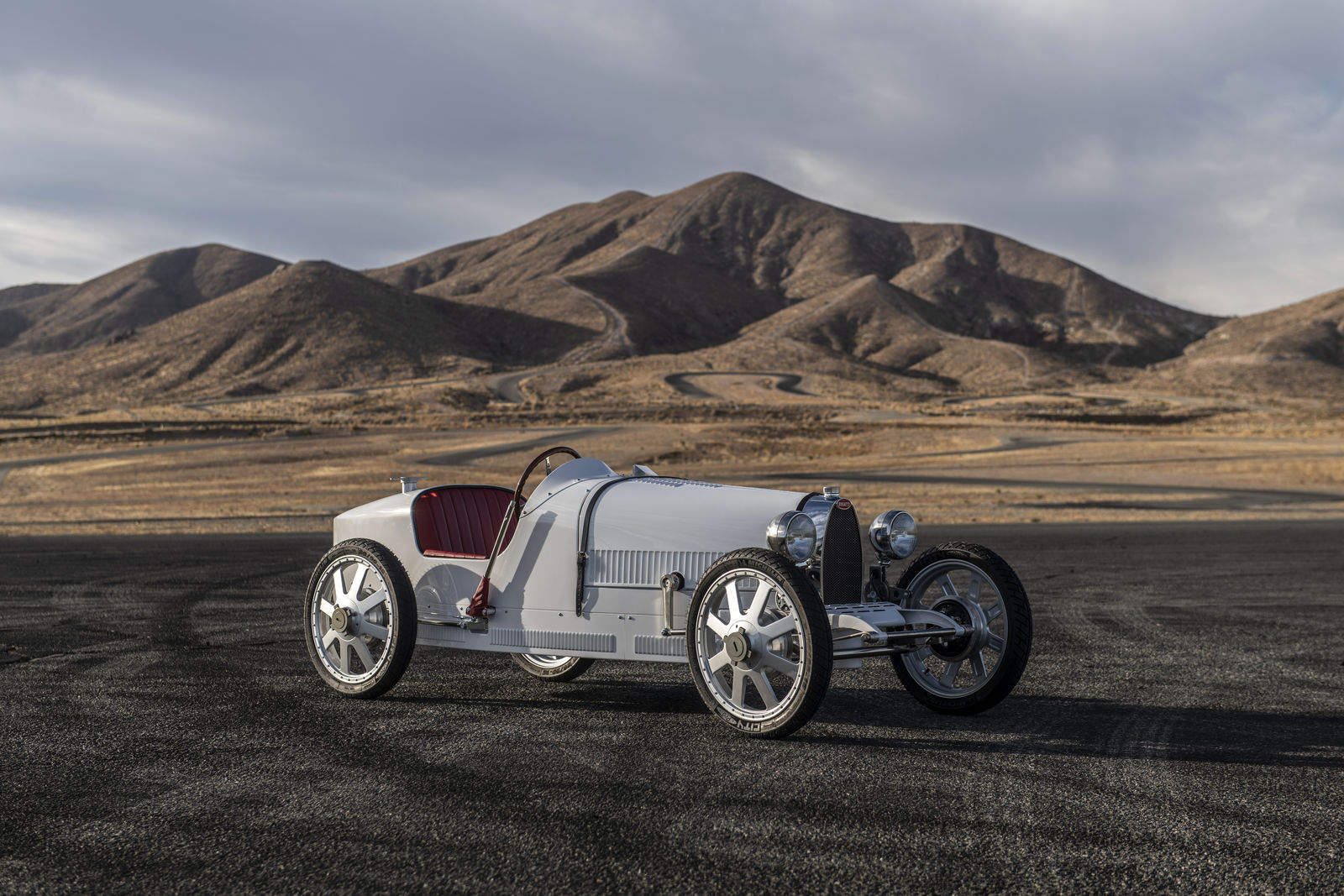 The dream of Bugatti to recreate the Bugatti Baby II was fulfilled after the units arrive in North America in November 2020. It would be recalled that Bugatti unveiled plans to reimagine the original 1926 Baby at the 2019 Geneva International Motor Show and in less than a year, the dream became a success. This review will give you more insight into the specifications, global pricing, and price of Bugatti Baby II in Nigeria.
  As part of the tour, the Bugatti Baby II to the historic race track at the renowned Willow Springs International Raceway. This provides a lucky few the opportunity to drive a "Blanc" Vitesse specification vehicle in its delimited "speed key" mode.
 Bugatti has also concluded plans to display the Baby II in Bugatti Newport Beach and Bugatti Beverly Hills showrooms until December.
Bugatti in Partnership with The Little Car Company will only produce 500 units of these 75% Type 35 vehicles. The majority of the units have been accounted for, a small amount of the build slots have been reserved for Bugatti customers and will be allocated on a first-come, first-served basis.
Each model is built on an electric, rear-wheel-drive platform which offers short and long-range battery options with a range of up to approximately 31 miles, depending on the driving style.
The owners will enjoy the combination of authentic Type 35 handling and modern technological elements, including regenerative braking, adjustable dampers, and the famed Bugatti Speed Key, giving drivers the ability to reach the top speed of 42 mph.
The basic model is available in French Racing Blue with black leather interior, while the Vitesse and Pur sang offer a line of vintage colors that pay homage to Bugatti's memorable racing liveries and drivers in history.
Once you purchased the Bugatti Baby II, you will automatically become a member of the prestigious Bugatti Owner's Club and The Little Car Club. Both clubs will offer you the chance to drive their Bugatti Baby II on some of the world's most celebrated racing circuits.
Global pricing of Bugatti Baby II
The Bugatti Baby II will debut in three variants namely, Base, Vitesse, and the Pur Sang. The base will have a starting price of $36,600, the Vitesse will start from $53,000 and the Pur Sang will start from $71,400.
Price of Bugatti Baby II in Nigeria
The price of Bugatti Baby II in Nigeria will start from 15,000,000 Naira for the Base, while the Vitesse and Pur Sang will start from 20,000,000 and 28,000,000 Naira Respectively.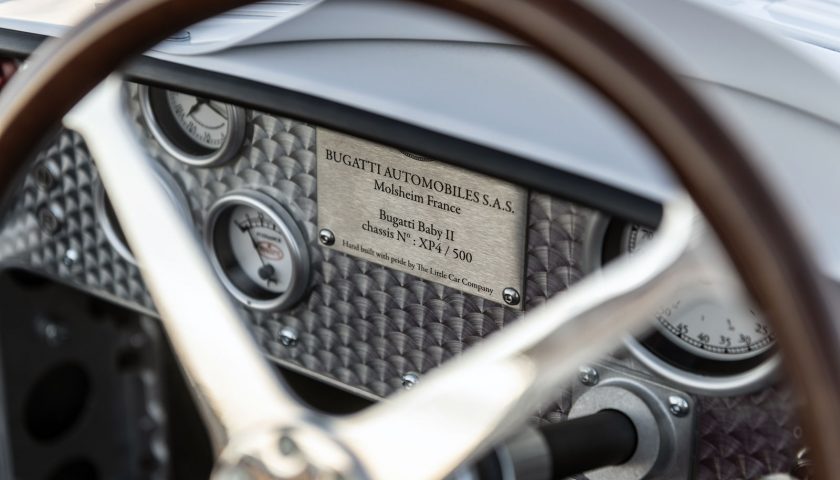 Where can I buy Bugatti Baby II in Nigeria?
Buying a Bugatti Baby II in Nigeria can only be on preorder. If you need the car on preorder, contact Alpha Autos on 08107992356 for a Bugatti Baby.
 Read more about the price of Bugatti Chiron in Nigeria and the price of Bugatti Veyron in Nigeria here.